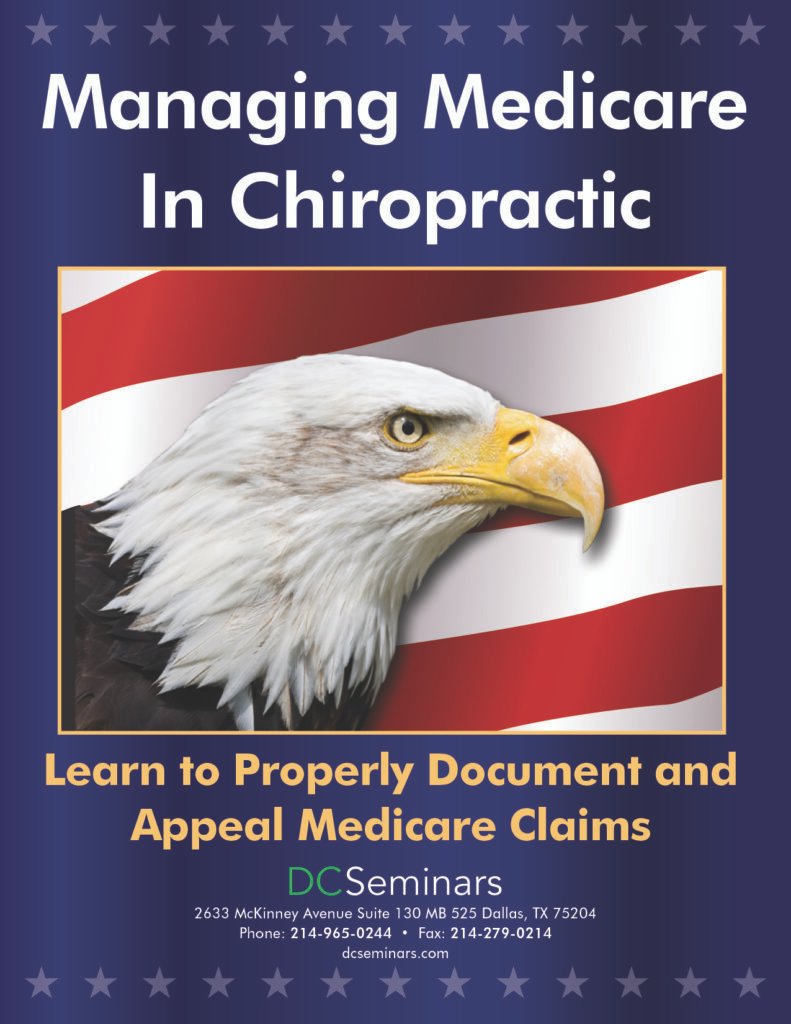 Managing Medicare in Chiropractic
In 2005, the Department of Health and Human Services stated that 94% of all chiropractic claims were not properly documented.  They also found that 67% of all chiropractic claims were for treatment that was not covered or not medically necessary.  As a result, Medicare has hired Recovery Audit Contractors (RAC's) to perform post-payment audits on your Medicare claims for the past three years.  The reason for these statistics is largely because chiropractors are unaware of the specific documentation requirements by Medicare.
Medicare auditors have a zero tolerance policy for improperly documented claims.  If you only collect only $2,500 per month from Medicare, that equals $30,000 per year or $120,000 over four years…the amount of time that Medicare can audit patient files.
I have put together the Managing Medicare In Chiropractic program to properly educate chiropractors with what you need to know to properly document and bill Medicare claims.  Don't be one of the 94% of chiropractors who are in the dark.  Document Medicare the right way and keep your money!
The Program Includes:
Enrollment Forms

Chiropractic Services Manual

Instructions on How to Complete the 1500 Claim Form

Initial and Daily Chart Note Specifically For Medicare

New Advanced Beneficiary Notice (ABN) Form (2011)

Medicare Appeals Forms – Level 1 through 4

Audit Samples

Medicare Billing Modifiers

Medicare Reports on Chiropractic (DHHS-OIG)

Review Audit Contractor (RAC) Demonstration Project